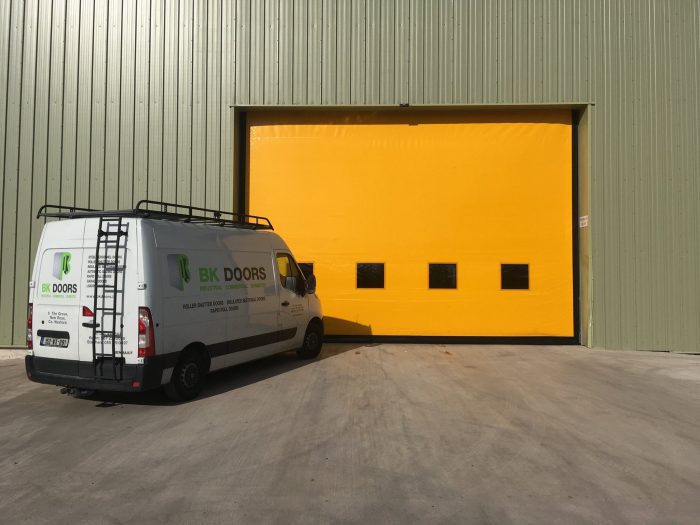 BK Doors Ltd installs, maintains and repairs industrial doors, commercial doors and loading bay equipment.
We offer both service contracts and individual services and carry out repairs to all of the following products:
Automatic Sliding Doors
Rapid Roll Doors.
Loading Bay Equipment.
Sectional Doors.
Roller Shutter Doors.
Automatic Swing Doors.
Steel Doors.
Garage Doors.
Service Request
Please use the form below to submit a service request:
After Sales, Repairs and Call Outs
Here at BK Doors we pride ourselves on our after sales service. We are so confident in our products that we offer up to a three year guarantee on all our automatic doors. We offer a very competitive service package and are available 24/7 for any problems that may occur. With over 20 years experience in the door business we are certain that we can deliver your complete door solution.
Peace of Mind
We can repair industrial doors of all kinds, including Automatic Doors,High Speed Doors, Steel Doors, Security Doors, and Garage Doors.
If you have any kind of emergency please ring BK Doors 051 445844, Stephen 085 851 0497 or Kevin 087 228 5050.
Contract Maintenance, Replacement Parts
Here at BK Doors we provide annual maintenance contracts to ensure that your business is not disrupted from industrial door malfunction. Planned maintenance can prevent expensive damage to your Industrial doors by identifying issues early and also expand the life span of your roller shutter Industrial door. We offer a very competitive price for annual maintenance contracts.
BK Doors has a full stock of replacement parts for its products so there are no long delays in the repair of your door.